Lawsuit Filed Against Washington's Long-Term Care Program, WA Cares Fund
November 11, 2021

Article from The Seattle Times by Rachel La Corte
Written November 9, 2021 | Updated November 10, 2021
OLYMPIA – Opponents of a mandatory payroll tax to fund Washington state's new long-term care program filed a lawsuit Tuesday in federal court seeking to stop the January start of the payroll premium for most employees in the state.
The suit filed with the federal court for the Western District of Washington, was filed on behalf of three businesses in the state and six individuals. None of the individuals purchased a private, long-term care insurance plan before Nov. 1, the deadline to qualify for an exemption.
Under the program, WA Cares Fund, workers will pay .58% of total pay per paycheck, meaning an employee with a salary of $50,000 will pay $290 a year. Starting
Jan. 1, 2025, people who need help with assistance with at least three "activities of daily living" such as bathing, dressing or administration of medication, can tap into the fund to pay for things like in-home care, home modifications like a wheelchair ramp and rides to the doctor.
The benefit will also cover home-delivered meals and reimbursement to unpaid family caregivers. The lifetime maximum of the benefit is $36,500, with annual increases to be determined based on inflation.
"The state simply does not have the power to mandate an employee benefit," Richard Birmingham, a partner at Davis Wright Tremaine LLP, said in a written statement announcing the lawsuit.
As of Nov. 4, the Employment Security Department had received more than 344,000 applications for an exemption, and just over 140,000 had been approved. Last week, agency spokesman Nick Demerice said that people seeking an exemption are being told that as long as they submit their exemption request by Dec. 1, ESD is guaranteeing that it will be processed it before the end of December.
Even though a private policy had to be purchased before Nov. 1 to opt out, people have until Dec. 31, 2022, to apply for an exemption — which means they may pay a year of the premium unless they opt out before the payroll deduction starts. No rebates are offered for any premiums already paid, and once a person receives an exemption, they are not able to opt back into the state program, even if they change jobs.
A spokeswoman for Gov. Jay Inslee said the office had not yet seen the lawsuit. Officials at the Employment Security Department and the Department of Social and Health Services, also named in the lawsuit, did not immediately respond to emails seeking comment.
According to AARP of Washington, 70% of residents 65 and older will require some type of assistance to live independently.
To be eligible for the state benefits, workers will have had to have paid the premium working at least 500 hours per year for three of the previous six years in which they're seeking the benefit or for a total of 10 years, with at least five of those paid without interruption. The benefit is not portable, so people who pay into the program but later move out of state will not be able to access it, and it only covers the taxpayer, not a spouse or dependent. The benefit also isn't available to those who work in Washington and will pay the deduction but live in neighboring states, like Oregon.
One of the named plaintiffs, Melissa Johnston, lives in Eagle Point, and works in Vancouver, Washington, and said in a written statement that she has no plan to retire in Washington.
"And yet the state is requiring that I buy a long-term care insurance product that can only be used if I retire in Washington—it just doesn't make any sense," she wrote.
Among the arguments made by the suit is that the WA Cares Fund violates a federal law that forbids the state from passing any law that requires employees to participate in a plan that provides sickness or medical benefits. It also says that the disparate treatment of people paying the tax but not receiving benefits if they are not a Washington resident violates the Equal Protection and the Privileges and Immunities clauses of the U.S. Constitution.
Additionally, the fact that people who are within 10 years of retirement will pay into the fund but not receive benefits is a violation of the Older Workers Benefit Protection Act, the suit contends.
Washington State Department of Labor & Industries Update –

L&I Considers Contractor Registration Fee Increases
November 2, 2021

The Washington State Department of Labor & Industries (L&I) is considering raising the fee to register, renew or be reinstated as a contractor by 5.79%. The amount of the increase is the state Office of Financial Management's maximum allowable fiscal growth factor rate for fiscal year 2022.
The increase is needed to ensure the Contractor Registration program remains consistent with fee increases required by statute and to help improve the program's fund balance.
L&I is required to charge a fee for issuing or renewing a certificate of registration and to revise the fee at least once every two years in recognition of economic changes as reflected by the fiscal growth factor under chapter 43.135 RCW.
The current fee for a certificate of registration is $117.90. The certificate of registration lasts for two years.
The agency filed a Preproposal Statement of Inquiry (CR-101) about the fee increase on October 19, 2021.
Opportunities to Comment:
There will be opportunities to provide written comments or present testimony at public hearings. You can find information about this rulemaking by going online to the agency's "Rulemaking Activity" page.
If adopted, the new fees would take effect April 22, 2022.
Here's What Happens Next:
October 19, 2021: 

Pre-proposal (CR-101) filed with the state Office of the Code Reviser.

December 21, 2021: 

The Proposed rules (CR-102) are expected to be filed with the state Office of the Code Reviser

January 26, 2022: 

A public hearing on the proposed rules is tentatively scheduled.

March 22, 2022: 

The final rules (CR-103) are expected to be filed with the state Office of the Code Reviser.

April 22, 2022: The new rules are expected to take effect.
L&I may be considering additional fiscal growth factor fee increases for Contractor Registration for fiscal years 2023 and 2024. We will have more information as these possible rulemakings move forward.
If you have any questions, please feel free to contact Melissa McBride at Melissa.McBride@Lni.wa.gov, or call 360-902-5731.
The Federal Government Makes It Official: It Will Cost More to Heat This Winter in Most Regions
October 13, 2021
Article by John Crouch, Director, Public Affairs, HPBA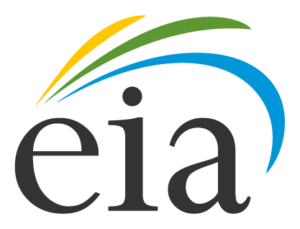 Anyone who has purchased gasoline recently already suspects that energy may cost more this winter, but some families, in some parts of the country, may be in for a really big surprise. On October 13th the U.S. Energy Information Administration (EIA) released their annual report known as the Winter Fuels Outlook. In this assessment, EIA calculates home heating costs for four regions of the U.S., and the five major fuels used, based on the most recent weather and energy price data.
One of the most striking items in this report is that virtually all households in the U.S. will see an increase in heating costs, based on the combination of higher energy prices, and forecasts of a colder winter that last year. 
Families that heat with oil will see an average increase in expenditures of 43% over last year. While households that heat with natural gas will see an average national increase of 30% in expenditures, those in the Midwest will see an increase of 48%, followed by western families with an increase of 23 %. Even families in the south, that heat with propane, will see a 43% increase in winter heating costs. All the details can be found in the EIA report. 
This report makes no assumptions about power outages, which are increasingly common in many areas, as we saw in Oregon and Texas last February. HPBA members know it has always paid to have a secondary source of heat, to provide security and create options to balance out price spikes. In Texas, Todd Harkrider, a fireplace retailer, noted: "most of our customers stayed nice and cozy inside their homes despite the electrical outage last winter, using their gas fireplaces for heat and cooking on their gas stoves.  Some told me they were the most popular house in the neighborhood since they were the only place with heat." 
In Colorado, Lesley Short, owner of Lehrer's Fireplace shops in Denver, adds, "If you've lived in Colorado very long, you know that blizzards can knock out our power, which is why lots of folks have either a gas fireplace, or an EPA-certified wood insert to keep warm, not to mention an outdoor grill for emergency cooking."
The annual report from EIA is an early warning for what consumers are going to face this year. Our hope is this encourages consumers to think about a secondary source of heat – something our retailers know all about.
Washington State Department of Labor & Industries Update – For 2022, Washington Minimum Wage Rises to $14.49 Per Hour
Sept. 30, 2021

TUMWATER — The Washington State Department of Labor & Industries (L&I) announced Wednesday the state's minimum wage will rise to $14.49 per hour starting Jan. 1, 2022.
State law mandates L&I calculate the minimum wage for the coming year based on the federal Bureau of Labor Statistics' (BLS) Consumer Price Index for Urban Wage Earners and Clerical Workers (CPI-W). L&I compares the CPI-W from August of the previous year to the index for August of the current year to make the calculation.
The result is the state's current minimum wage of $13.69 will go up 5.83 percent next year. BLS attributed the increase in the price index to more expensive gas, housing, household furnishings, and food.
The state minimum wage applies to workers age 16 and older. Under state law, employers can pay 85 percent of the minimum wage to workers ages 14-15. For 2022, the wage for that younger group will be $12.32 per hour.
Cities are able to set minimum wages higher than the state's, and both Seattle and Sea-Tac have higher wages.
For Overtime Exempt Employees:
The change in the minimum wage also means an increase in the minimum salary an employee must earn in 2022 to be overtime exempt. This impacts "white collar" positions held by executive, administrative, and professional workers plus computer professionals and outside salespeople.
Under the state's rules governing exemptions to the Minimum Wage Act, salaried exempt employees must earn at least a minimum salary that is established as a multiplier of the minimum wage. Therefore, when the minimum wage increases, so does the salary threshold.
Those rules were updated in 2020. L&I created an eight-year implementation schedule that incrementally raises the multiplier until it reaches 2.5 times in 2028. The pace of the increase is based on the size of the employer.
For 2022, to be exempt from overtime, an employee must earn at least $1,014.30 a week ($52,743.60 a year), or 1.75 times the minimum wage.
Computer professionals who are paid by the hour have a different threshold. The new minimums are a part of changes to the overtime rules that took effect July 1, 2020.
The minimum wage applies to most jobs, including those in agriculture. In addition, agricultural workers will be eligible to earn overtime after working more than 55 hours per week, beginning Jan. 1, 2022.
L&I enforces the state's wage-and-hour laws and investigates all wage-payment complaints.
More information about the minimum wage is available on L&I's website, as are details about overtime, rest breaks, meal periods, and information on how to file a complaint. Employers and workers may also call 360-902-5316 or 1-866-219-7321.
For media information: Matthew Erlich, L&I Public Affairs, 360-902-6508.
L&I Newsroom. Connect with L&I: Facebook and Twitter.
Washington State Quick Legislative Update
September 23, 2021
A number of things are happening of interest:
CALL TO ACTION: STATE BUILDING CODE COUNCIL TO HOLD SPECIAL MEETING TO HEAR COMMENTS ON THE COMMERCIAL ENERGY CODE
The State Building Code Council ran out of time last week and did not hear public comments on the commercial energy code proposal. They will be holding another virtual meeting Thursday, September 30, 2021 from 10:00 AM to 2:00 PM to take comments.
Three specific proposals are concerning for those who want to maintain energy choice. Proposals 21-GP1-103 and 21-GP1-136 ban the use of fossil fuel heat pumps and water heaters in the commercial code. Proposal 21-GP1-179 requires electrical connections every place there is a fossil fuel appliance – significantly increasing the cost of putting in gas appliances. If these pass in the commercial code, it is more likely they will become part of the residential energy code updates next year.
PLEASE TAKE THE TIME TO CALL IN OR SEND AN EMAIL TO OPPOSE THESE SPECIFIC PROPOSALS THAT WILL EFFECTIVELY BAN NATURAL GAS IN COMMERCIAL BUILDINGS.
To send an email opposing Proposals 21-GP1-103, 21-GP1-236 and 21-GP1-179, send to Members of the Washington State Building Council.
Washington State Truck Parking Action Plan Metroquest Survey
September 20, 2021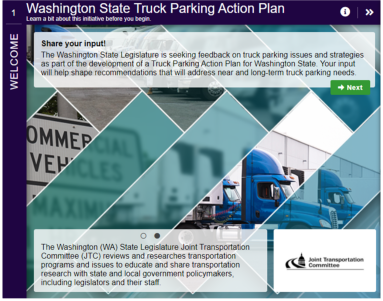 The Washington State Legislature is seeking feedback from the trucking industry, especially truck drivers, on truck parking issues and strategies as part of a Truck Parking Action Plan for Washington State. 
Your firsthand knowledge will help the Legislature better understand the current issues and create strategies to address near and long-term truck parking needs.
Please take a few minutes to complete the survey below and share it within your organization through September 30, 2021.
Washington State Emergency Heat Exposure Rules Increases Protection for Outdoor Workers 
Employers Must Take Additional Precautions to Prevent Heat-Related Illness
July 9, 2021

TUMWATER — The Washington State Department of Labor & Industries (L&I) filed an emergency rule today to provide increased protection for employees exposed to extreme heat, including those working in agriculture, construction and other outdoor industries. The emergency Outdoor Heat Exposure rule clarifies proactive steps that employers must take to prevent outdoor workers from suffering heat-related illness.
"The heat experienced in our state this year has reached catastrophic levels. The physical risk to individuals is significant, in particular those whose occupations have them outdoors all day," said Gov. Jay Inslee. "Our state has rules in place to ensure these risks are mitigated, however, the real impacts of climate change have changed conditions since those rules were first written and we are responding."
The new regulations, which take effect on July 13, are in addition to existing rules. When the temperature is at or above 100 degrees, employers must respond to the extreme heat by:
Provide water that is cool enough to drink safely;
Allow and encourage workers to take additional paid preventative cool-down rest to protect from overheating;
Be prepared by having a written outdoor heat exposure safety program and providing training to employees; and,
Respond appropriately to any employee with symptoms of heat-related illness.
The emergency rules update existing rules that are in place annually from May through the end of September. The existing rules already require ready access to at least one quart of drinking water per worker per hour, an outdoor heat exposure safety program with training, and an appropriate response to workers who are experiencing heat-related illness symptoms.
L&I will file an official notification for permanent rulemaking. Known as a CR-101, the notification is the first step in the process of updating the existing state Outdoor Heat Exposure Rule established in 2008.
"The recent heat wave is a reminder that extreme temperatures can be a real danger in the workplace. With more hot weather on the way, we're taking action now," said L&I Director Joel Sacks. "The emergency rule clarifies existing requirements and outlines commonsense steps employers must take to keep the workers who are responsible for growing our food, paving our roads, and putting up our buildings safe on the job."
Craig Blackwood, acting assistant director for L&I's Division of Occupational Safety and Health, said the agency is already stepping up awareness and outreach efforts to amplify the existing rules and the tools in place to help employers and workers.
"In most cases, employers are doing the right thing and complying with the current heat stress rules," said Blackwood. "The emergency rule clarifies the requirements and prompts employers to plan ahead for any further extreme heat waves that may happen this summer. As one of only three states in the nation with an outdoor heat stress rule, we have a good foundation to build on," he said.
Working outdoors in hot weather is a health hazard that can result in serious medical conditions, including disability or death. Washington has on average 55 workers' compensation claims per year for heat-related illnesses.
 If you work outside, remember to start your workday fully hydrated, drink at least a quart of water every hour, know the early warning signs of heat stress and pay close attention to how you are feeling, and take regular breaks to cool yourself down. If you feel sick, stop working, move to a shaded place if possible, and tell someone so they can help monitor your symptoms or get help.
In the coming months, L&I will gather information from stakeholders to help create an initial draft of the updated Outdoor Heat Exposure rule. Like all permanent rulemaking processes, there will be opportunities for public input during the process.
Visit L&I's Be Heat Smart web page for additional steps employers can take to protect employees working in hot temperatures.
For media information: Dina Lorraine, L&I Public Affairs, 360-972-4868
Connect with L&I: L&I Newsroom | Facebook | Twitter
What You Should Now About… Washington Coronavirus Response: Economic Resiliency Team – Joint Information Center, Camp Murray
June 3, 2021
View the Response Here or Click Image Below

WA Cares Fund Program Overview: A PowerPoint presentation on the new Long Term Care Act that has a Payroll Tax Going into Effect January 1, 2022.
View Presentation Here or Click Image Below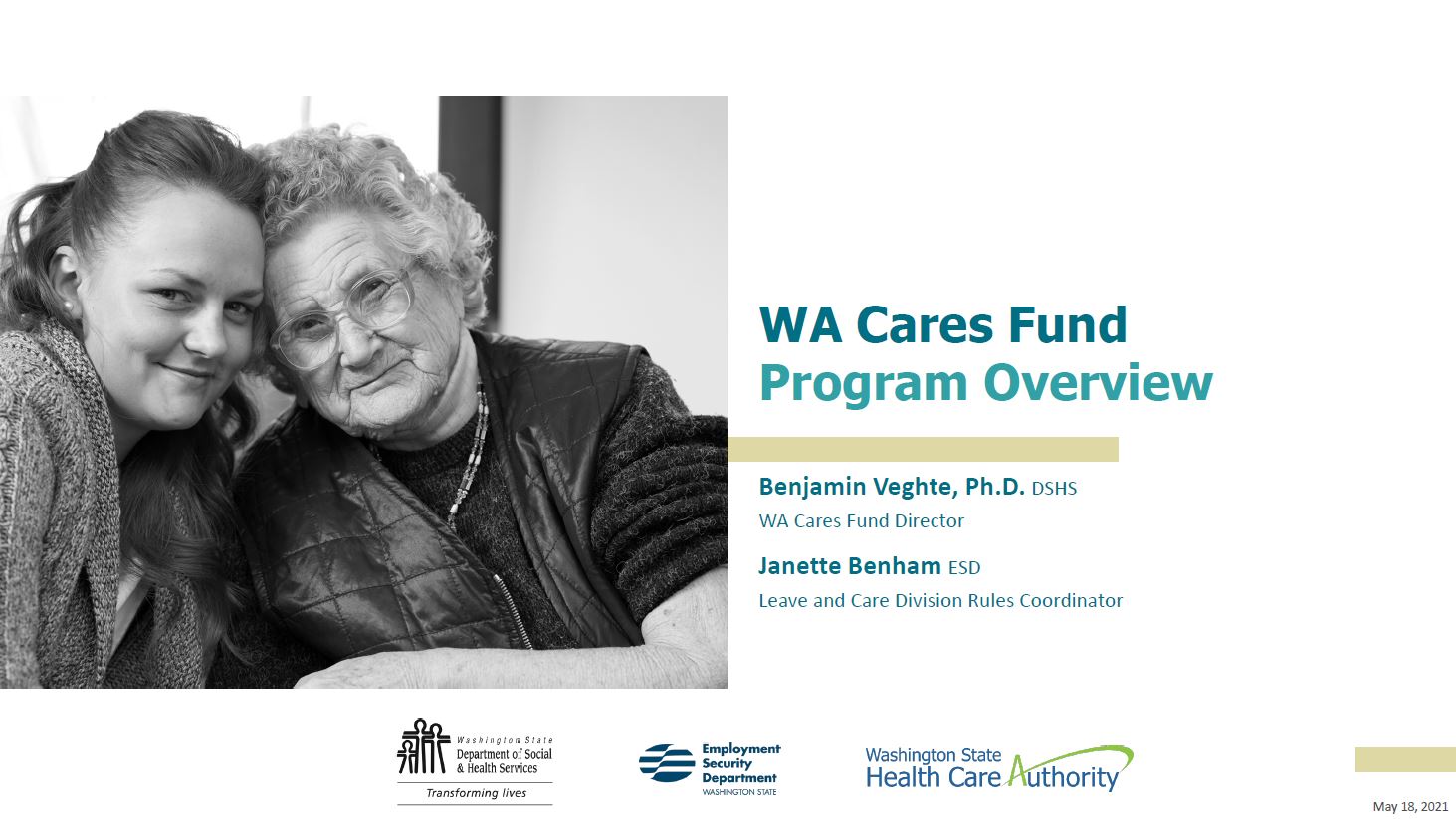 Masked and Distancing Requirements Are Changing: Key COVID-19 Updates for Fully Vaccinated Workers
May 21, 2021
View Updates Here or Click Flyer Below